Who can enter?
Individuals and teams from Australia who have ideas, projects or ventures within the scope of four categories: Smart Agriculture, Connected Health, Mining & Smart Cities.

Students, researchers & startups are particularly encouraged to apply.
Scope
The scope of applicants within each category is broad, including research, technology & startup ventures. In terms of the specific scope within each category:
Smart Cities:

Ideas, research & technologies in

Energy, Water, Environment, Transport & Public Safety that contribute the greatest potential social impact for the cities of the future.

Connected Health:

Medical devices, technology, software or research that improves social health outcomes

Mining:

Ideas that improve the efficiency, productivity, safety or environmental impact of mining

Smart Agriculture:

Ideas & technologies that improve the efficiency, productivity or environmental impact of agriculture.
How to Enter?
Click 'Apply' to enter which will take you through the online process, which includes:
Summary:
Provide an overview of the research idea /project /technology / venture. Optional video up to 3 minutes that provides a summary of you, your team and idea for a wider audience to vote.
Innovation:
How is your project innovative? Please compare it with current approaches. Only judges and organisers will see this section.
Impact:
Describe the likely local to global-scale impact of your project being a success. Provide details on the likely time-frame for social impact to occur. Only judges and organisers will see this section.
Feasibility:
Describe how the idea/solution has a good chance of success. What type of prior knowledge, prototypes or prior insights can you provide to help assess the likelihood of success? Only Judges and organisers will see this section.
Social Impact Awards - OPEN PUBLIC VOTE
After initial screening for eligibility, the Social Impact Awards allows entrants deeper engagement with the public to learn, vote and support ideas. Short video summaries introducing themselves and their work provides the avenue for sharing and engaging with the wider public. These winners will win a $1200 prize in each category and will be awarded to the entry based on total number of votes.
Jury Award
1st Stage: A short-list of the top 4 entries will be chosen via an external panel of judges and internal Hitachi R&D experts.
Final Event Stage: An external
judging panel of innovation experts will judge the short-listed finalists according to the assessment criteria & pitch presentation during the final event.
The criteria for the jury panel(s):
How innovative the project outlined in the application is;

The scale/ability for greatest impact for humanity ; and

Initial traction / success with the idea.
The judging panel decision will be final and no further correspondence will be entered in to.
The short-listed jury finalists:
Will give a short 5-minute presentation of their ideas at the Hitachi Social Innovation Forum event to be held Thursday 1 December 2016 at the Sofitel Sydney. The costs associated with travel to Sydney will be borne by Hitachi;

Participate in press interviews, photography and filming (if necessary) prior to, on the day of, and following the announcement of the winner;

Make themselves available for promotional and corporate appearances directly associated with the Prize, subject to reasonable notice being provided by the Prize organisers.
Funding Available
$14,800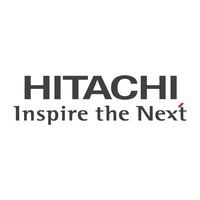 In the Oceania region, Hitachi Group companies have celebrated over 50 years of continued growth and advancement, dedicated to the development of products and services that contribute to environmental sustainability, responsible productivity and social innovation.