Sarah has a Masters of Engineering from MIT and is the President of the MIT Food & Agriculture Club. She is also the founder and CEO of AgThentic, a boutique consultancy focused on food system innovation. AgThentic provides business development support for startups, investors, and established companies, with the goal of building a robust food and agriculture innovation ecosystem.

Nigel is a very experienced senior executive and director with in-depth experience in water technology, agribusiness, transport, wireless communications, software intensive systems, spatial technologies, intelligence and defence systems. He has won numerous awards and been recognised as a leader in innovation, entrepreneurship, commercialisation and international business development. He holds a degree in Cybernetics and Mathematics with a post graduate degree in Oceanography and Meteorology. Nigel is also Fellow of the Australian Institute of Company Directors and a case manager for Commercialisation Australia, the government innovation program.

Simran is an experienced senior manager & technology expert having had a diverse career (Fairfax, News, FlyBuys, H2 Ventures, Ganemo Group, Stone & Chalk). He has mentored many startups through being a judge & mentor in programs including SydStart, PushStart, ANZ Innovyz, UNSW Innovations & Muru-D to list a few. Simran has a passion for nurturing Australian research & innovation.
Funding Available
$14,800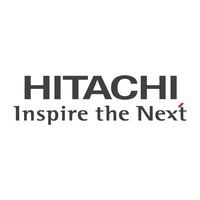 In the Oceania region, Hitachi Group companies have celebrated over 50 years of continued growth and advancement, dedicated to the development of products and services that contribute to environmental sustainability, responsible productivity and social innovation.