Please see the
Thinkable guide
that helps researchers & innovators create a pitch video. If you are from an institution, the easiest way is to contact your university or organisation's media department who can help in producing and creating your video.
What about Intellectual Property?
There will be no automatic transfer of ownership of intellectual property on the work generated by the applicants through this program. However, if Hitachi is keen to engage with the applicants on a separate contract following the event it can choose to do so directly.
Who can I contact to ask more questions about the details or event?
Please contact Hitachi Australia: events@hitachi.com.au
Who can I contact on technical questions?
Funding Available
$14,800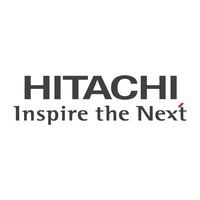 In the Oceania region, Hitachi Group companies have celebrated over 50 years of continued growth and advancement, dedicated to the development of products and services that contribute to environmental sustainability, responsible productivity and social innovation.